Train on-site at Reaseheath's RTITB Facility or on your own premises
Train your staff to become compliant with the UK law when operating transport machinery.
Did you know that the UK law states that all operators must have adequate training when operating transport machinery? Ensure your employees are trained to industry standard through our RTITB training.
Employees who are competently trained will save money with improved efficiency and reduce accidents within the workplace. They will also operate more safely, protecting themselves and other people in their vicinity.
RTITB is the leading standards setting body for workplace transport training. Well over 1 million people have attended RTITB courses and every year, more than 100,000 delegates train to RTITB standards. You can find out more about the industry leading training standards here.
What does your course content include?
We use the latest training techniques – combining theory and practical exercises – leading to testing and certification.
We provide the highest standard of driver training and each course includes:
Course introduction
Basic skills/manoeuvres
Practical test
Truck knowledge
Theory test
Successful candidates will receive an RTITB Certificate and e-license registered with NORS
FORKLIFT TRAINING OR TELESCOPIC HANDLER TRAINING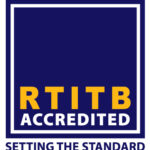 Find out how we can help you
Request your free insight consultation call back now!

Call our dedicated business team today on 01270 613221